Kiplinger's Retirement Report Direct Marketing Preview Webinars
Learn details about how your organization can customize the Kiplinger's Retirement Report October 2011 issue featuring Medicare decision-support content for direct marketing to Medicare-eligibles during the Fall Annual Enrollment and throughout 2012. Preview webinars for this exclusive marketing opportunity will be hosted by HealthMetrix Research president Alan Mittermaier through July 2011. The webinars will include Kiplinger's Retirement Report representatives who will answer questions about the publication and exclusive licensing options in selected market areas.
Please complete and submit the event registration form below at least 24 hours prior to the selected webinar.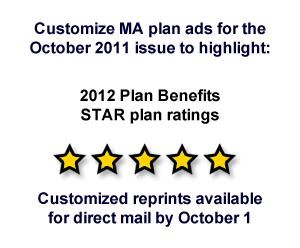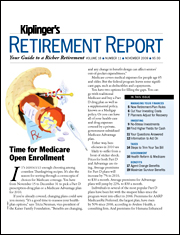 Kiplinger's Retirement Report Reprint Rate Card - October 2011 Issue
Reprint Licensing & Production Activities Deadlines - October 2011 Issue