2012 CostShare Reports Available October 14, 2011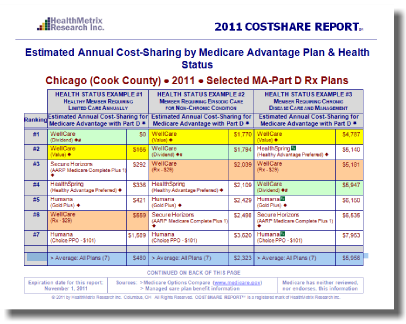 The CostShare Report is the proprietary out-of-pocket cost methodology for assisting seniors with making informed decisions regarding their Medicare Advantage- Part D (MA-PD) options. CostShare Report reprints are CMS-exempt for distribution to plan members and prospects by exclusive licensing agreement.
For 2012 CostShare Report details and fees, please contact Alan Mittermaier at alan@healthmetrixresearch.com.